Cosmetic surgeon sentenced to house arrest
Efrain Gonzalez was sentenced to three months' house arrest after a plea deal in which he pled no contest to charges related to his cosmetic surgery business. Gonzalez is an obstetrician and gynecologist by training and allegedly left his cosmetic surgery patients with disfiguring scars. He was ordered to establish a $100,000 fund for victims who are not suing him, and he voluntarily surrendered his medical license.
American City Business Journals/Sacramento, Calif.
(5/12),

KCRA-TV (Sacramento, Calif.)
(5/7)
See VECTRA 360⁰ Body Imaging at ASAPS

The VECTRA® XT face and body system from Canfield Imaging Systems now provides 360⁰ body imaging in high resolution 3D for body procedures. With this feature, a front and back view of the patient is automatically stitched together into a single, seamless wraparound image. See all of Canfield's new imaging solutions for cosmetic plastic surgery at the ASAPS meeting, Read More>>
Health Quality & Advocacy
Study finds link between migraines, carpal tunnel syndrome
People with carpal tunnel syndrome are twice as likely to have migraine headaches than people without CTS, according to a study published in the journal Plastic and Reconstructive Surgery. "Based on the findings of this study and prior studies, it may be worthwhile in patients with migraine to perform an examination for peripheral nerve compression in the head and neck," the researchers wrote.
Medscape (free registration)
(5/12)
Want to Be a Better Salesperson? Build Relationships
Today's knowledge-hungry consumers often know as much about a product as the people trying to sell it. So what's your sales edge? Learning to build stronger relationships with your clients. Read the featured article.
Plastic Surgery Channel Video Spotlight
Turkey necks: Goodbye gobblers!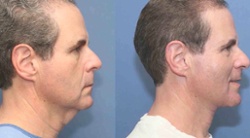 (Plastic Surgery Channel)
The neck is the first telltale sign of aging, and studies show there's been an increase surrounding neck-lift surgery. Find out how plastic surgeons are rejuvenating this sensitive area. ThePlasticSurgeryChannel.com
| | |
| --- | --- |
| | It is not who is right, but what is right, that is of importance." |
Please contact one of our specialists for advertising opportunities, editorial inquiries, job placements, or any other questions.