Experts: Earlier hospice is part of end-of-life quality care
Dying patients should be referred to hospice sooner in their illness to receive the best quality care at the end of life, medical experts said. Dr. Thomas Smith, director of palliative medicine at Johns Hopkins Medicine, said more end-of-life inpatient care is being followed by an "abrupt discharge to home and then death."
HealthLeaders Media
(1/28)
Palliative & Hospice Care Update
Physicians can learn best ways to deliver bad or serious news
Oncologists often give patients bad medical news, but Dr. Gregg VandeKieft, medical director for palliative care at Providence St. Peter Hospital in Renton, Wash., said family physicians also give out bad news, along with serious news that may not mean a terminal illness but can be related to medical conditions or diseases. There are programs and training to help physicians learn to deliver bad and serious news without undermining patient trust or good patient communication.
Medscape (free registration)
(1/27)
Hospice music therapy offers comfort, promotes quality of life
Trained music therapists can work with hospice and palliative care patients to improve their quality of life, help increase their physical comfort, promote self-expression and emotional processing, and create positive legacies for loved ones. Certified music-thanatologist Barbara Jean O'Brien says she creates "responsive or prescriptive music" for people at the end of life, using a process that begins with learning about the patient's health from family and caregivers.
Pallimed blog
(1/25),

Bangor Daily News (Maine) (free registration)
(1/28)
Patient & Family Perspective
Caregivers are getting help, but advocates push for more support
Caregiver advocates say progress is being made nationwide in efforts to give family caregivers help and support, and even members of Congress are speaking up about the issue. An AARP report said Medicare and Medicaid changes, respite care organizations, workplace flexibility, and new federal and state policies have helped, but advocates also are pushing for Social Security benefits for unpaid caregivers and incentives for companies that offer caregivers flexible schedules.
The Philadelphia Inquirer
(1/24)
Study compares quality improvement performance
Hospital-employed doctors met more quality improvement goals than community doctors or pediatricians, a comparative study found. Community physicians who were offered a small incentive saw more gains on five quality measures than community physicians who were offered no incentive. Physicians employed by hospitals might have greater access to EHRs and decision-support tools, the researchers reported in JAMA Pediatrics.
Modern Healthcare (tiered subscription model)
(1/25)
Past malpractice payment might flag future risk, research suggests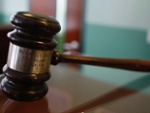 (Joe Raedle/Getty Images)
Researchers found that 32% of paid malpractice claims were concentrated among just 1% of US physicians, according to a 15-year study published in the New England Journal of Medicine. Findings also show that once a claim is paid for a given physician, that doctor is more likely to pay another. Median claim payment was $205,000, according to the research.
Reuters
(1/27)
ACOs struggle to integrate patient care data
A lack of interoperability among health care providers' EHR systems continues to plague accountable care organizations, with 80% of survey respondents saying data integration is their biggest health IT challenge, Premier reports. About 70% of respondents said they have problems integrating data from specialists, about 50% said they cannot integrate data from long-term and post-acute care providers, and 46% said they cannot integrate data from palliative and hospice care providers.
Healthcare IT News
(1/21)
| | |
| --- | --- |
| | Mastering others is strength; mastering yourself is true power." |
This newsletter is brought to you by the American Academy of Hospice and Palliative Medicine and SmartBrief.
Please contact one of our specialists for advertising opportunities, editorial inquiries, job placements, or any other questions.